Dear 2021 Graduates,
I just returned from a five-day backpacking trip in the Los Padres National Forest with a group of high school students from the Midland School. While not instructing Outward Bound courses, I'm the Dean of Experiential Learning at this Santa Barbara-based preparatory school. Though this trip was not with Outward Bound, the format and aims of the trip are quite similar, including many of the same routines and traditions built into an Outward Bound expedition. 
This particular trip traversed the interior Coast Ranges of Southern California and was full of big views of chaparral choked canyons interspersed with tiny pockets of glittering wildflowers, like the bright yellow bush poppy and deep purple delphinium. Deep pools glistened in the sun, while the Canyon wren bird sang.
Though these images stick in my mind, what prompted this letter is what one graduating high school senior shared coming off of her Solo, a night spent alone focused on rest and reflection similar to an Outward Bound Solo experience. She wrote: "No more late nights with friends…no more study sessions, no more evenings picking strawberries in the garden…no more high school." Though I know for most of you seniors even though you may not have been on-campus for the majority of the year, I think that the smell of nostalgia, the longing for the certainty of what comes next and anticipation to leave the last year behind is universal.
Embrace the Journey Ahead
First off, I want to tell you it is going to be okay—you are going to be okay. You've made it past the hardest part, the "summit" in Outward Bound language, whatever that peak looked like for you. For most, wherever you reached was windswept with icy snow and the path was gnarled and rocky. But now, on the other side of that summit, you may have made a tough decision about college or where you'll take a job. You may have decided to take a year off. Or you may still be in limbo, which is ok too. Whatever pressure you feel, whether that is from yourself or those who love you, know that this one life is your life. It is ok, even recommended, to follow your dreams—even if it feels like you may temporarily be disappointing those around you.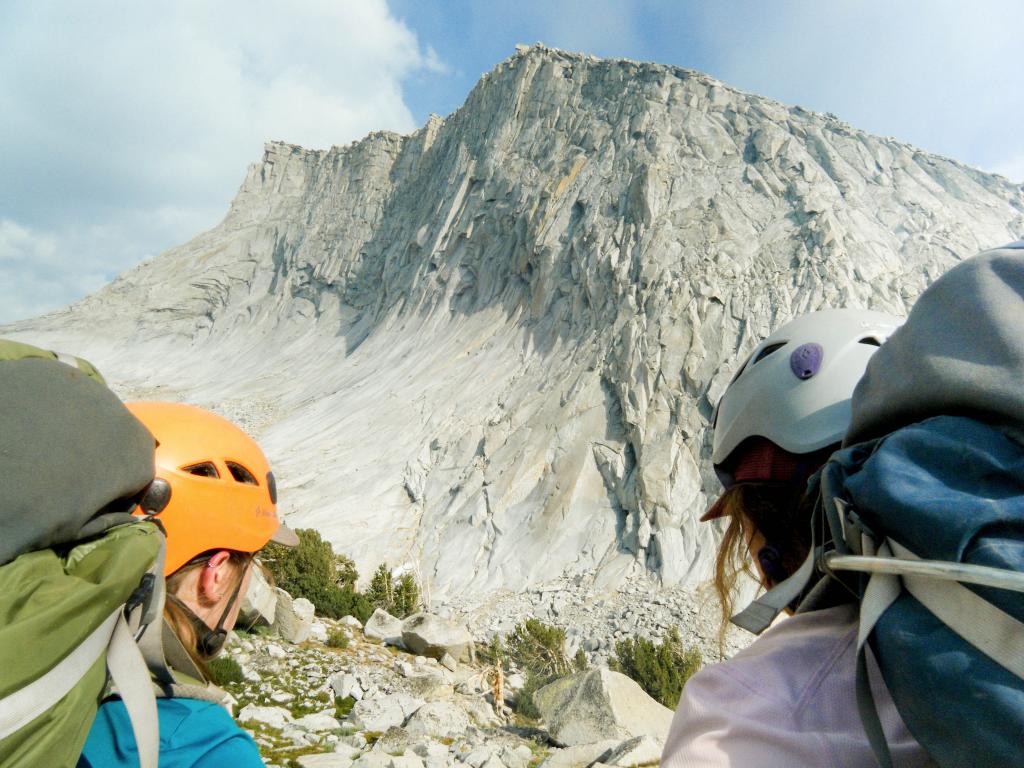 Reflect on the Path Already Traveled
Furthermore, I invite you to take stock of where you've been and what you've learned over the past four years of your life. Though it is tempting to look for the advice of parents, teachers and other experts (do listen to your elders!) reflecting on your own experience is just as important, especially right now. Going back to the metaphor of the summit, René Daumal wrote: 
You cannot stay on the summit forever; you have to come down again. So why bother in the first place? Just this: What is above knows what is below, but what is below does not know what is above…There is an art of conducting oneself in the lower regions by the memory of what one saw higher up. When one can no longer see, one can at least still know.
To me, what this tells us is that after every joyful and trying experience, whether actually in the mountains or not (2020, anyone?), you must take stock of what you learned and apply it to your future life. Though the euphoria of the journey may fade, the learnings you took along the way will not.
If one of the post-grad options you are considering is to travel, consider taking a Gap Year. Outward Bound offers a great array of Gap Year courses that allow you to take a deep breath, reflect and challenge yourself immersed in some of the most beautiful environments our country has to offer. If it's growth and exploration that you hunger for, our Pathfinder courses are specifically designed for young adults ages 18 to 25 to help them forge a successful path in life and make a positive impact on the world.
Find Compassion for Yourself and Others
My last recommendation for you all, if you only do one thing, be compassionate for yourself and those around you, whether they are your best friend or rival. Kurt Hahn, the founder of Outward Bound, wrote about the "Six Declines of Modern Youth", in the early 20th century. The one he lamented most was the "decline of compassion due to the unseemly haste with which modern life is conducted." Sound familiar? Well, he wrote this before the cell phone, computer or any type of social media was created.
Though this "decline" is less a failure of young people, than of our society and systems, I implore each and every one of you to strive to see the side of those you disagree with and take action on the empathy you feel for others. Serving others in whatever you do next will ensure you have a life that is full to the brim of meaning and purpose and will anchor you in times of restlessness and hardship along the way.
So, in a nutshell, my advice to you, Class of 2021 is to:
Follow your dreams: know that you are going to be ok and that things will work out
Reflect on where you've been: make a plan to apply that to whatever is coming next
Spend time outside:

Outward Bound has some great opportunities for experiencing the outdoors.

Be compassionate with yourself and others: strive to take others perspectives and serve those around you
With much love and with total belief in you,
Dan 
---
About the Author
Dan Susman is an Instructor at the Colorado Outward Bound School who loves running long distances, climbing rocks and playing with other people's dogs. While not instructing, Dan is the Dean of Experiential Learning at the Midland School outside of Santa Barbara, CA. His favorite thing to eat on an Outward Bound course is homemade pizza with wild foraged mushrooms. Dan received his bachelor's degree from Dartmouth College and has a Master of Education from Harvard University.