We know it's time to put our summer camping gear into hibernation and dust off our snowshoes when frost starts sticking on the ground, ugly sweaters make their annual debut, and wafts of pumpkin-spiced lattes fill the air. It's also time to start thinking about the holidays. And with them, the opportunity to gather with friends and family and think up thoughtful gifts to give them.
When it comes to finding the right presents for the outdoor adventurers in your life, there are some things to consider: what do they love about the outdoors? And, what's their style of outdoor recreation? Whether they love nature journaling, engaging in wildlife tracking, or doing extreme mountain ascents, there's a stocking stuffer gift for everyone. Below are gift recommendations based on five types of outdoor adventurers.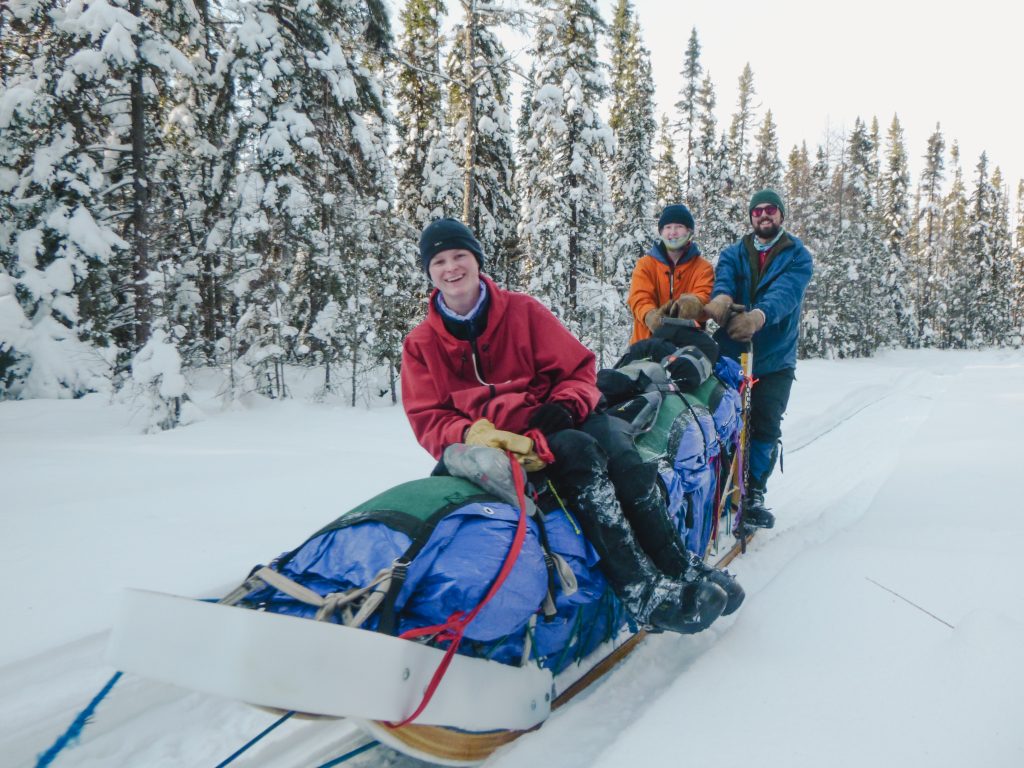 The Plants and Wildlife Lover
You'll find this person waking up early to go birdwatching. They go on hikes primarily for chance encounters with flora and fauna, and will always be the first to spot a rare species. The first gift ideas that come to mind for these nature enthusiasts are hand lenses and binoculars.
A hand lens like

this

is the perfect pocket tool to zoom in on small ecosystems like tree bark and moss, as well as little creatures and insects.

Binoculars like 

this

, on the other hand, would enable wildlife admiration from afar, turning those blurry bird sightings into clear view.
Wildlife lovers might also appreciate a local field guide or a subscription to a field guide-type app (like iTracker Pro, for animal tracking). Lastly, as a plant lover myself, I'll make a plug for Robin Wall Kimmerer's book Gathering Moss—which I found to be a gorgeous account of the ecosystems within moss through the lens of modern science and indigenous knowledge.
The Creative Wanderer
The creative wanderer likes to be outdoors to reflect, recharge, and get inspired. They're the ones who draw inspiration from what the outdoors has to offer, the ones who escape to a park to journal under a tree, and the ones who would climb to the top of a mountain to take sunset pictures. So what gifts enable creativity while also being compact and light for travel? A camping water coloring kit, a travel flower press, a journal, and a weatherproof pen would be a good place to start.
Another fun idea is to gift them a water-resistant disposable camera and tell them to take one photo per adventure. Developing the photos later always makes good memories and comes with fun surprises.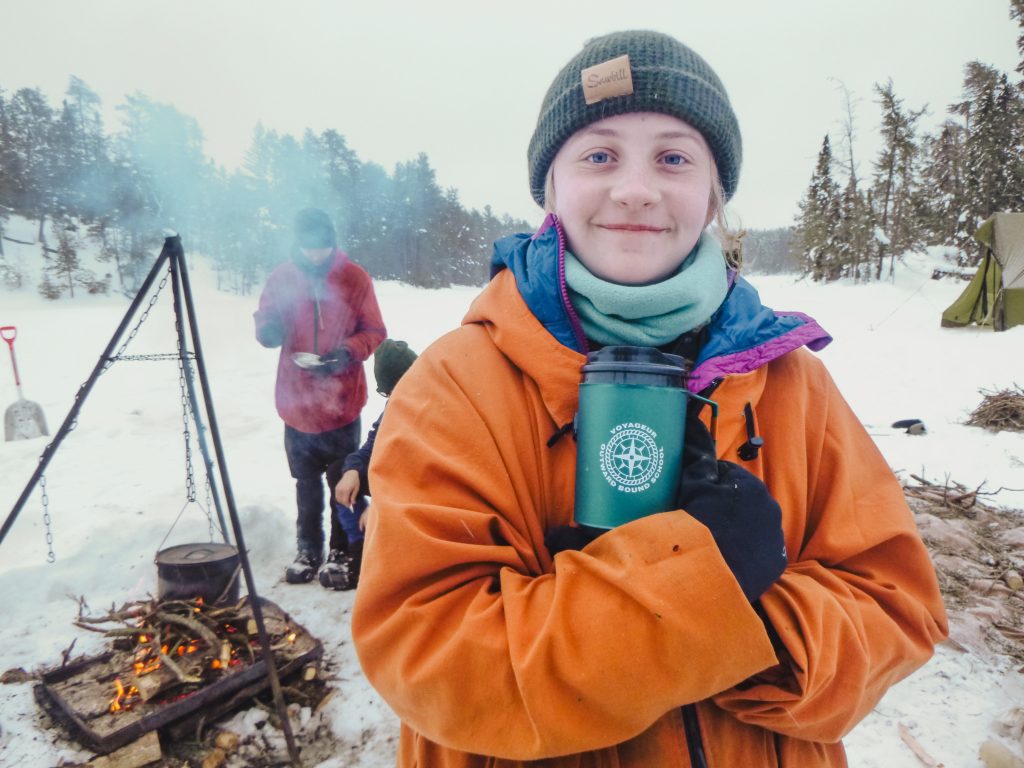 The Adventure Seeker
This type of outdoor lover is all about the thrills of getting out and playing hard in the wilderness. These folks are the multi-day backpackers, the trail runners, the bike packers, and the mountain climbers. When I think of adventure seekers, I think, what's going to keep these people safe? A compact first aid kit is always appreciated, as well as a reliable headlamp for nighttime safety. Travel sunscreen, SPF chapstick, and a face buff are great to protect against the elements. Additionally, a mini camp stove and a titanium travel utensil are handy for light and fast travelers, and a small pack towel would be well used by those who like to take alpine dips.
The Wilderness Survivor
This outdoorsy archetype spends their time navigating the remote wilderness, building their own shelters, hunting and gathering food, and preparing for any possible emergency that might come their way.
A

travel fishing kit

, which I often see tucked into hiker's backpacks out on trail, always leaves me a little jealous knowing that their dinner will be much yummier than mine.

An extra pair of

wool socks

is always underrated but an essential item for comfort and warmth in the backcountry.

A

compass

, 

stormproof matches

, and a 

multi-tool

 will get the wilderness survivors in your life set up to keep doing what they love.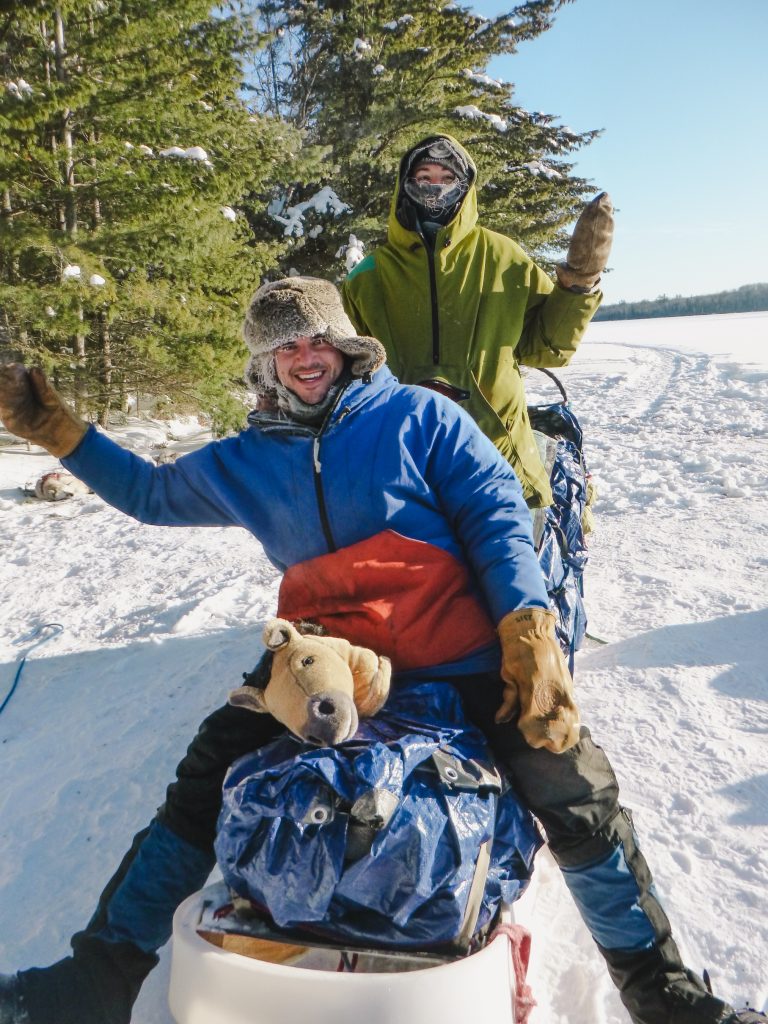 The Leisure Camper
This type of outdoor lover is especially fun to shop for. The leisure camper wants to enjoy the outdoors with style and comfort, and there are so many fun ways to support them in their pursuit. Sometimes I go on camping trips just to sit at camp all day, play games, cook extravagant backcountry meals, and get silly with my friends.
The leisure camper starter kit looks something like this:
When it comes to leisurely mornings, a warm cup of coffee is key – that's why this lightweight pour-over and backpacking mug should be on your radar. And lastly, as a leisure camper myself, I think it's important to have fashion flair on my trips. Getting your leisure camper a pair of goofy sunglasses, a bright and colorful hat, or stick-on mustaches is probably the right call. But maybe that's just me.
Now that you have a plethora of ideas, go forth and gift! Just remember that the best place to start is to focus on what your outdoor adventurer loves about the outdoors and their favorite recreation style. Whether they're a leisure camper seeking relaxing days at basecamp or an adventure go-getter summiting peaks every day, there's always something thoughtful you can give to enhance their time out there. While all the links I provided are for new products, I strongly urge you to consider tracking down these gifts as secondhand. Happy holidays, and have fun!
---
About the Author
Eva (they/them) currently lives in the foggy landscape of the Bay Area. Originally from Colorado, Eva practically grew up with hiking boots on their feet and climbing chalk on their hands. After working at Outward Bound in both Colorado and California, they thru-hiked the Pacific Crest and Colorado Trails to raise scholarship money for Outward Bound California's LGBTQ+ courses. When Eva's not studying for their graduate degree in Traditional Chinese Medicine, they're most likely fixing bikes and exploring the Sierra Nevada.