With the holidays coming up it can be hard to know what to get the outdoor adventurer in your life because what they thrive on is experiences. Explore these five last-minute gifts they won't only love, but will keep them safe, inspired and exploring this coming year.

1. Headlamp
No matter if your adventurer is exploring the natural world in their own backyard, or if they are heading off on a month-long expedition in the backcountry—they need a headlamp. It keeps them safe, guides their way and makes a great outdoor chandelier hanging from the top of a tent.
Find a few of our favorites here or head over to your local used-gear shop to support local.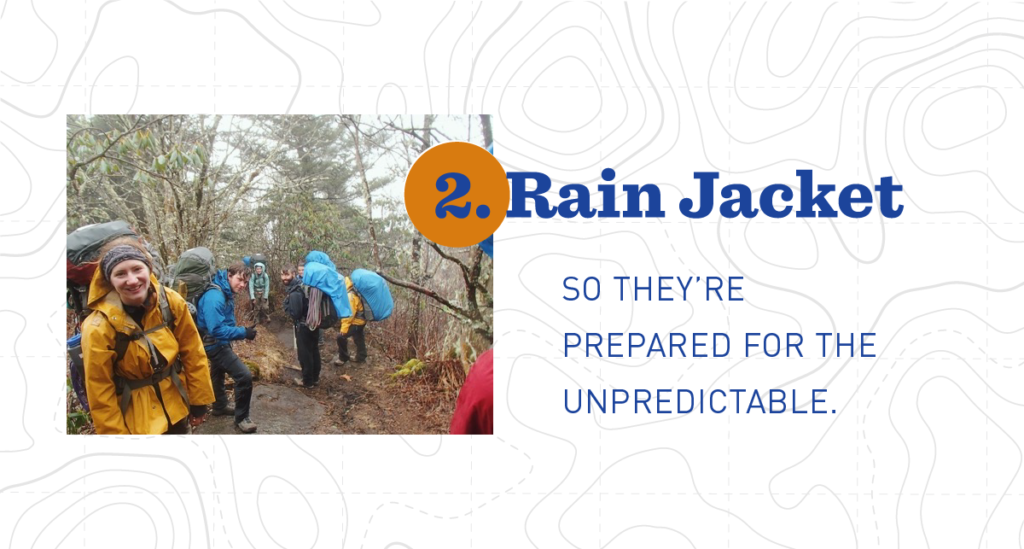 2. Rain Jacket
Any lover of the outdoors will tell you, there's no running away from the elements. Being prepared for the unpredictable is always your best bet. The gifts that keep them smiling, even amidst a downpour, will live at the top of their pack for the rest of their lives. Most outdoor brands make rain jackets, but the key to finding a good one is to make sure it is both durable and breathable.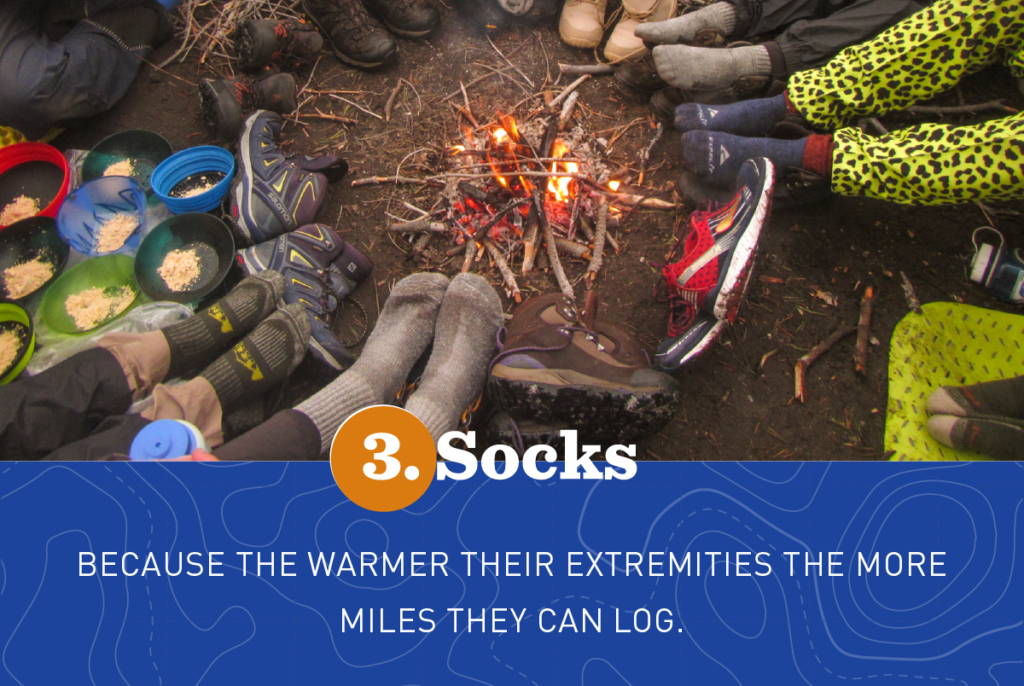 3. A Good Pair of Socks
As one of the most important and underestimated pieces of gear, a good pair of socks can make all the difference between having the best hike of your life and the worst. Look for moisture-wicking, wool socks, such as Darn Tough and Farm to Feet, to keep your feet safe from blisters, warm and comfortable through all the miles you log.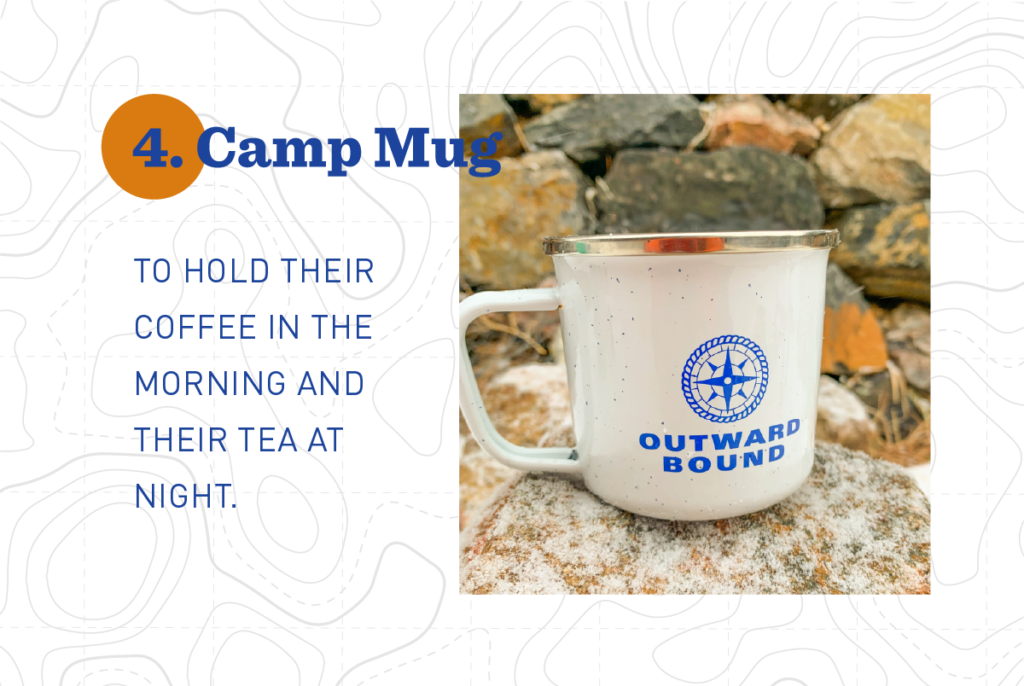 4. Camp Mug
Nothing beats the feeling of a nice, warm cup of coffee or tea before you set off for the day or as you settle down around a campfire at night. When it comes to picking the best camp mug, there are three things to consider: size, insulation and personality. These three considerations depend on the person. How many cups of coffee do they drink? Do they want to sip on their warm drink all throughout the day, or enjoy it at the moment? A camp mug is the perfect piece of gear to let someone's personality shine through a favorite color or by the stickers that cover the mug. A couple of favorites: Miir's 12oz Camp Cup and Sea to Summit's Delta Insulated Mug.
5. An Outward Bound Expedition
Out of all the gifts your adventurer could receive this year, an Outward Bound expedition might be the best. With expeditions for middle school, high school, college-age and adults—there is an expedition for every adventurer on your list. Whether they are just starting out in their outdoor pursuits or looking to take their skills to the next level, an expedition is right for them.
Looking for more gift ideas? Explore the Outward Bound Store to inspire the Outward Bound student in your life.