As one of our most unique program lines, people often ask what they can expect from an Outdoor Educator course and if it's the right fit for them. While the program is intentionally designed for individuals seeking or interested in careers in outdoor education or the outdoor industry, the focus doesn't solely land on creating guide-ready individuals, but instead well-rounded groups of people who are equipped to reach their goals and help others in achieving theirs—in the outdoors or elsewhere.
To give you an inside look into this side of an Outdoor Educator course, we caught up with Alex Babinski, 2021 program alum and current Outward Bound instructor to hear about his experience.
How did you first come to learn about Outward Bound, and why did you decide to go on an expedition?
I had been working in engineering, very disillusioned with the kind of work and lifestyle it offered. I had always loved the outdoors but wanted an experience of my own to gain more skills and mentorship from people that did similar work.
I first heard about Outward Bound from a friend of a friend who used to be an instructor for over ten years. Later on, I was on a big road trip with one of my family friends, where we ran into one of her friends who was an old Outward Bound instructor. So there were all these small, random meetings where I heard about it. Then, when I discovered the Outdoor Educator course, I knew that was what fit me. I chose to go on the Oregon Outdoor Educator expedition because they had mountaineering!
What were the most surprising and challenging parts of your Outdoor Educator course experience?
Overall, the course was less physically intense than I thought it would be. I thought it would be like boot camp, navy seal style. In reality, it was a lot more people driven, like meeting people where they're at—not just trying to get to the top of the mountain no matter what. On course, we focused on how the group could achieve the best goal they could achieve together while helping each other. This aligns a lot with my values, so I felt very at home there. I did have some hesitations going into it, thinking it would be too "macho" and "outdoorsy culture" and I was pretty surprised that it wasn't that.
I would say the most challenging aspect was the social aspect. I had been pretty isolated coming off of covid and was living and traveling alone for quite a long time. So going from that to being with people every second of the day was the biggest and hardest change to adapt to. But doing that for two months straight was really rewarding because now I am very into that lifestyle and can easily do that as an instructor too.
How was your crew dynamic?
It was really great. No one was full of themselves or out there to prove that they were better than another. Everyone [approached decisions] from a place of support for the group. We had a lot of honest, open, and healthy discussions. Overall, genuine positivity for everyone achieving what they wanted to do. We all still talk to each other and care about how we are doing.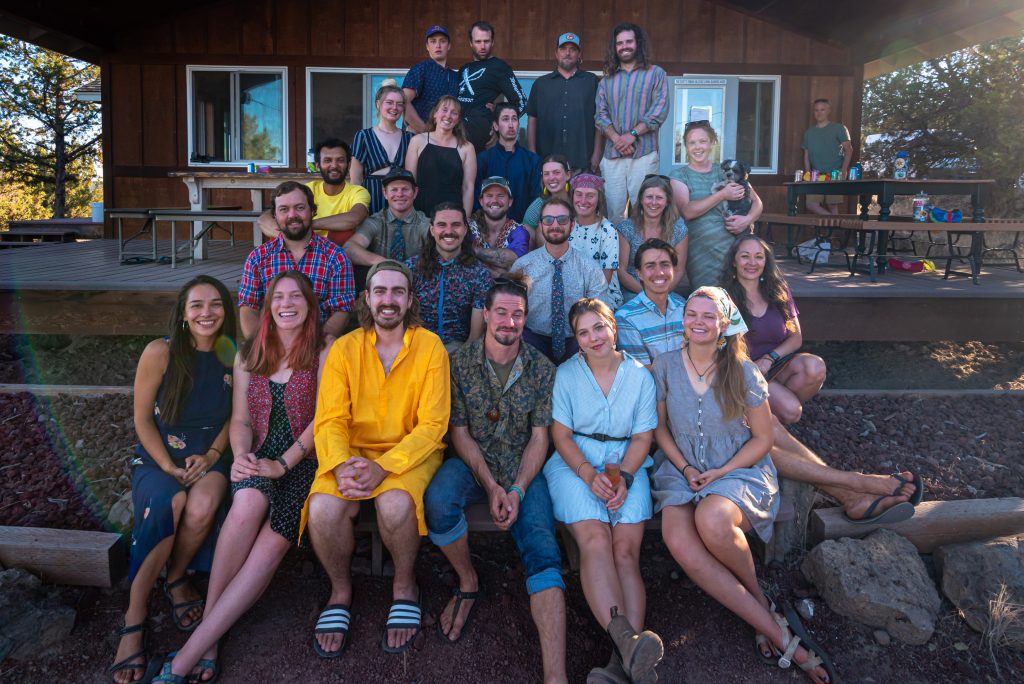 What are one or two things you took away from your course or experience?
From my course, and what I have seen through instructing in general, the biggest takeaway is being more open to doing new things that I haven't done before and knowing that I can do them. I see that with my students all the time, and it's so rewarding to watch.
For example, I had only been rafting a few times, and after the course, I learned how to captain a raft, and now I lead rafting trips and take my friends on rafting trips too. Those externally risky situations give a lot of confidence to move forward in taking more interpersonal or emotional risks. Then when you come back from a course, those everyday stressors are not as big of a deal.
Interested in learning more? Explore our upcoming courses or setup a call with our resident Outdoor Educator expert, Matt Kraska, to learn more.