"Gap year experiences invariably serve to develop some of the non-cognitive skills that current research are showing predict success better than IQ: motivation, optimism, grit, and conscientiousness." – American Gap Association
Every year thousands of families nationwide are searching for options beyond the classroom. And while college dropout rates average at 40% for undergraduate students, the number of young adults opting for a gap year has increased exponentially with 90% of gap year goers returning to college within a year.
According to the Gap Year Alumni 2020 Survey gathered by the American Gap Association:
One in six graduating high school seniors considers a gap year before college.
97% of gap year participants experience a boost in their self-confidence.
98% of gap year participants say their gap year increased their maturity.
Gap year participants are more likely to be satisfied with their jobs due to a less-selfish approach to working with people and careers.
What is a Gap Year, Exactly?
The American Gap Year Association defines a gap year as "a structured period of time when students take a break from formal education to increase self-awareness, learn from different cultures, and experiment with possible careers." Lasting two months up to two years, gap years are often taken between high school graduation and the junior year of college, but they might also be taken between careers or in other contexts altogether.
Structure
Gap year programs require thoughtful, deliberate structure to enact real student growth. The most productive, meaningful experiences center on clear, concrete learning outcomes and have built-in opportunities for reflection and processing.
Outward Bound Gap Year programs are built around three main phases: Training, Main, and Final. During each phase of the journey, students overcome new obstacles, identify new challenges, and have lots of structured opportunities to progressively master and process both technical and interpersonal skills.
Timing
Program length is an important characteristic of expeditions. Generally, longer programs allow for more in-depth learning and profound "aha" moments. Outward Bound Gap Year and Semester courses range from 30 to 72 days. A period long enough for students to cultivate technical skills, interact with a variety of challenging course elements, immerse themselves in a robust experiential learning curriculum, and think about how it all might apply to their lives in the future.
Experimenting With Careers and Academic Interests
Many students find that taking a gap year with Outward Bound is the ideal time to experiment with careers and hone in on what coursework they are most interested in. According to the American Gap Association, "gap experiences have an impact on [students'] choice of academic major and career – either setting them on a different path than before a gap year or confirming their direction." Moreover, for students who have not yet entered their freshman year of college, a gap year experience might help them identify a college or university that is suited to their "evolving interests, based on the skills and knowledge [they] develop and what [they] learn about [themselves]" during the gap year (US News & Report Best Colleges).
Developing Self-Awareness
Developing self-awareness is a crucial component of an Outward Bound Gap Year experience. According to Professor Andrew J. Martin, who conducted a 900-student study of Australian university students, "For many students, a gap year is about crystallizing their decision-making, developing self-directed and self-regulation skills, broadening their competencies and self-organization and perhaps their confidence."
Furthermore, the positive decision-making skills and practiced self-regulation developed during a gap year contributes to more productive behavior when students do return to the classroom. US News & Report cites a 2011 study at Middlebury College that found students who had taken a year off had consistently higher GPAs than those who didn't.
A Gap Year With Outward Bound
More than an outdoor school, a backpacking tour, or a leadership camp, Outward Bound Gap Year expeditions are life-changing opportunities for students to develop valuable, transferrable life skills. A few of those transferable skills include:
A fresh, purposeful approach to school or work. A gap in the traditional academic or career trajectory can provide time and space to clarify goals so students return to college or their jobs with a renewed and more focused passion for learning and problem-solving.
Practical field experience. Students begin to see the real-life relevance of scientific principles, social theories, and process-driven tasks, and are able to apply new skills and knowledge when they return to the classroom or work.
A desire to serve. With an emphasis on service to others and the environment, Outward Bound Gap Year courses cultivate a genuine service mentality that students bring back to their campuses, their careers, and their lives.
Cross-cultural understanding. Outward Bound's commitment to diversity and inclusion, and expeditions that span the globe, means students learn to appreciate perspectives and cultures different from their own—a

trait highly valued by prospective employers and scholarship committees.

Creative problem-solving. Outward Bound Gap Year expeditions thrust students into dynamic natural environments and changing group conditions. Students learn to solve problems on the fly while assessing and managing for risk, and to make innovation a part of their everyday routine. Skills that will serve them well in careers and coursework.
Increased ownership. Outward Bound Instructors are experts in providing just the right balance of guidance and autonomy. As the expedition progresses, students take on exponentially more ownership and responsibility, a process that translates into increased ownership of their own life paths and future decisions.
So, Is a Gap Year Right for Me?
Taking time off is a bold decision that can yield life-changing outcomes. And though it's not the right choice for everyone, it is an excellent option for anyone who answers "yes" to at least a handful of the questions below.
Do I Want a Break?
Especially if you're planning on pursuing post-graduate work someday, it might make sense to take a break from academic coursework – either after high school, or between undergraduate and graduate degrees. According to the American Gap Association, half of students who intend to apply for medical school take at least one gap year. Many gap year students cite "avoiding burnout" as a key reason they choose to embark on an alternative learning experience.
Would I Like to Expand My Horizons?
Outward Bound programs span the globe which means students get first-hand experience of other cultures: what they value, how they live, how they learn, and how they interact with the environment. These face-to-face encounters can be formative experiences and help broaden students' concepts of their place in the world around them.
Do I Want to Serve Others?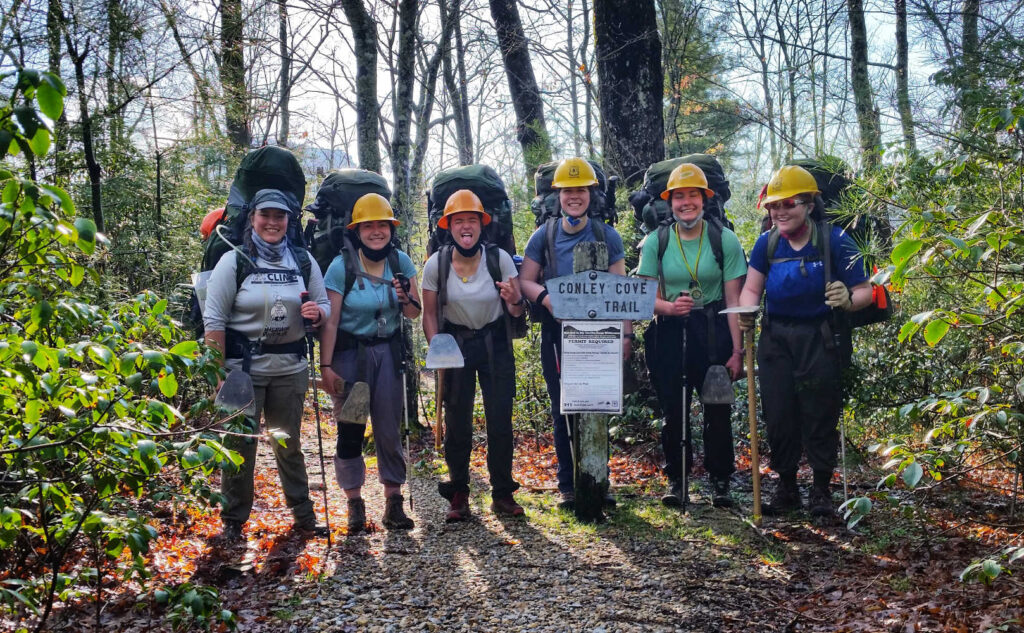 Outward Bound is committed to service. During Pathfinder and Semester courses, a large chunk of time is devoted to volunteering within the community or taking part in environmental service projects. Individuals with volunteer experience and a genuine desire to serve are often on the top of employers' lists when it comes time to make a new hire.
Am I Seeking Clarity?
Outward Bound Gap Year programs help students acquire a better sense of who they are and what is important to them. With structured group discussions, personal journal sessions and one-on-one conferences with Instructors, students have plenty of opportunities to pause and reflect.
There is no better place in the world to work hard, learn from successes and failures, increase self-confidence, gain maturity, and emerge with a better understanding of yourself than on an Outward Bound Gap Year expedition.
Do I Want to Become a Better Leader?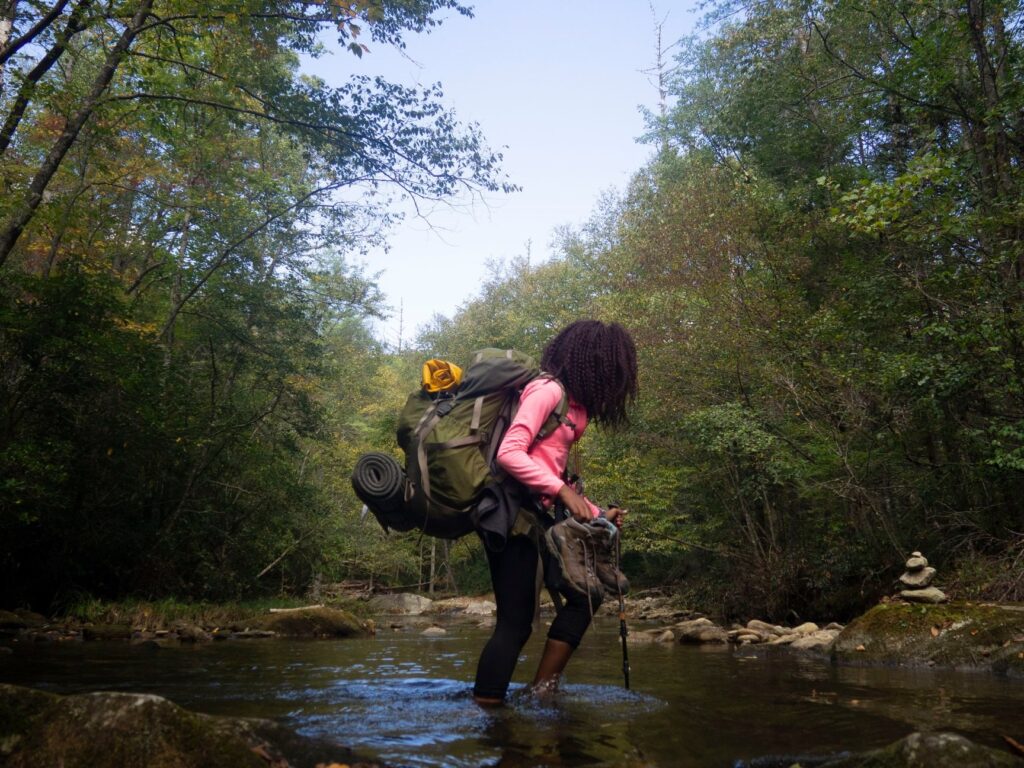 Even students who are already natural, confident leaders have much to gain from an Outward Bound Gap Year or Semester course. As students take turns navigating, leading and following, they receive direct feedback from peers and Instructors and they gain critical awareness of how communication, compassion, and empathy affect the outdoor leadership dynamic. When modern comforts are stripped away, students are often surprised to find there is more in them, and their crewmates, than they know.
Gap Year and Semester expeditions are offered year-round, so they fit with a variety of academic schedules. Go HERE to explore the full list of options from across the country to across the globe. With a rich selection of expedition styles and exciting course areas, the toughest part might be choosing just one.