With spring just around the corner, the inevitable question is beginning to arise: what are you going to do for Spring Break? While you could go the generic route and spend the week getting sunburned on the beach, why not do something off the beaten path? Go beyond the ordinary on a spring break with Outward Bound and test yourself, find your strengths, and build lasting bonds.
Whether you take to the sea to learn how to sail, or journey into canyons for a lesson in canyoneering, Outward Bound's extreme locations will take you away from the crowd and into the wilderness. Get ready to learn new technical skills such as navigation, outdoor cooking, camp craft and Leave No Trace methods; and build interpersonal skills such as leadership, character and teamwork.
Take our quiz to find your perfect expedition and start planning for an unforgettable Spring Break:
[playbuzz-item url="//www.playbuzz.com/samantha70/what-outward-bound-spring-break-expedition-is-right-for-you"]
Want to see more options? Here's a breakdown of our Spring Break activities:
Rock Climbing: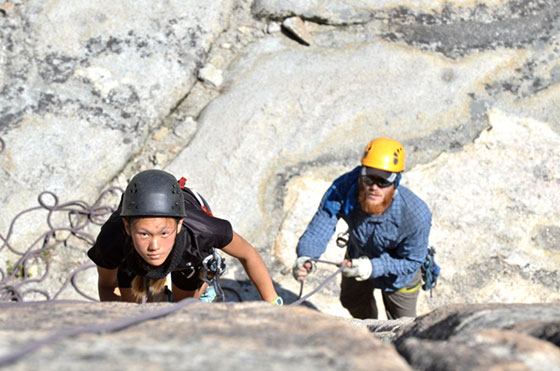 Rock climbing with Outward Bound tests your mind, challenges your endurance and redefines your strengths. With the outdoors as your classroom, you'll learn the fundamentals of setting anchors, belay systems and hardware, rappelling, rock site environmental awareness, and Leave No Trace camping techniques.
Found in Spring Break Expeditions:
Backpacking: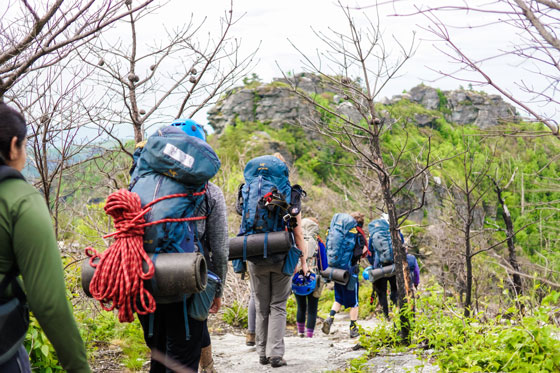 Backpacking with Outward Bound takes you to some of the most remote, beautiful places in the American wilderness. Get ready to enhance your endurance, enrich your ability to work as a team, and interpret and translate topographical maps into the landscape before you.  As you and your group tackle miles of wilderness terrain every day, you will discover your true abilities and potential while gaining a genuine sense of accomplishment.
Found in Spring Break Expeditions:
Yoga: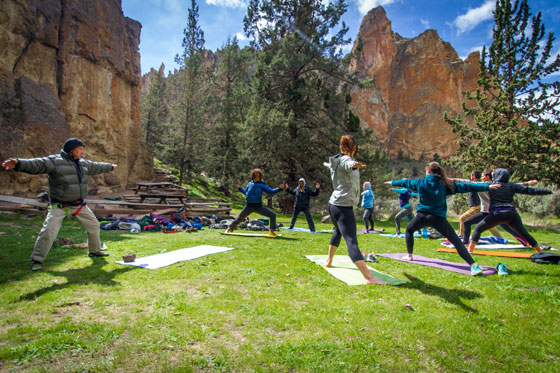 Whether you are new to yoga or have some experience, yoga with Outward Bound is an opportunity to learn and practice yoga in a positive environment amidst stunning natural scenery. Smith Rock State Park serves as the picturesque backdrop for daily yoga practice and training as students practice breathing techniques, balance, focus and flexibility.
Found in Spring Break Expeditions:
Dog Sledding
Dog sledding with Outward Bound is a one-of-a-kind experience. As a musher, you work with the dogs, helping to steer the sled or skiing ahead of the sled to break trail. During the expedition you will learn to travel in extreme weather, care and manage your dog team, and read the ice of frozen lakes. Deep in the snowy backcountry, you'll harness the strength of character that will transform a seemingly harsh environment into your personal winter playground.
Found in Spring Break Expeditions:
Skiing and Snowboarding: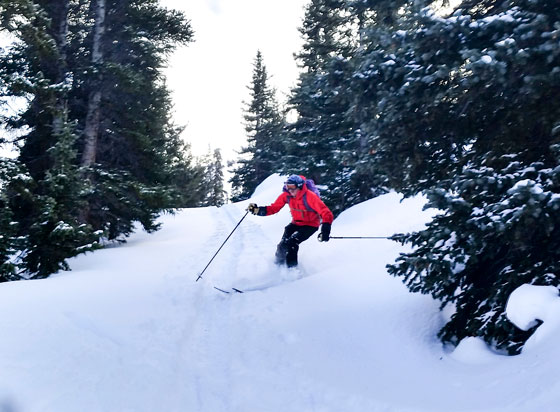 Backcountry skiing and snowboarding with Outward Bound gives you the opportunity to ski and ride the out-of-area slopes and learn winter expedition skills. Along with snowboard or skiing instruction, students receive training in avalanche awareness, hazard evaluation, winter navigation, terrain management, cold weather physiology and first aid, winter camping equipment selection and care and decision-making skills.
Found in Spring Break Expeditions:
All Skiing and Snowboarding Expeditions
Sea Kayaking: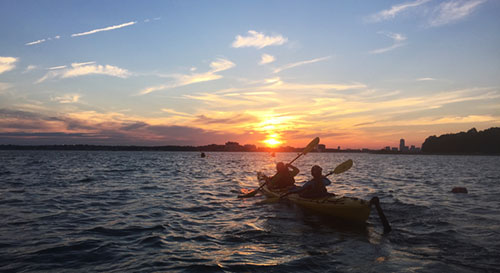 Sea Kayaking with Outward Bound allows you to explore diverse coastlines rich with wildlife such as whales, sea otters, seals and harbor porpoises. You will learn proper paddling strokes, how to read ocean currents, water rescue techniques, and chart navigation. At night, make camp and sleep on the beach under the stars.
Found in Spring Break Expeditions:
Rafting: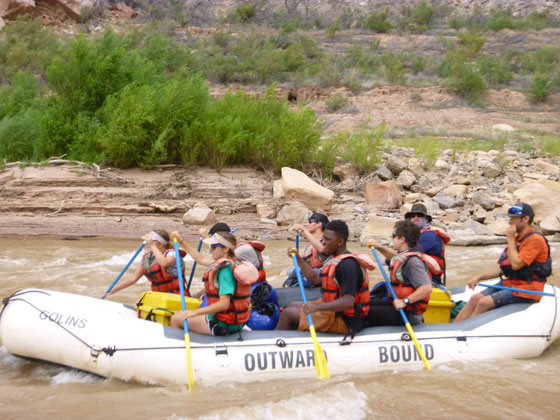 Rafting with Outward Bound is more than just a guided trip. Not only do you get to ride down big water, you learn to read the dynamics of the river; how to scout and identify obstacles; and how to paddle effectively through different rapids. During your expedition you will learn communication skills, teamwork, and leadership, while discovering an inner strength you might not have known you had.
Found in Spring Break Expeditions:
Canyoneering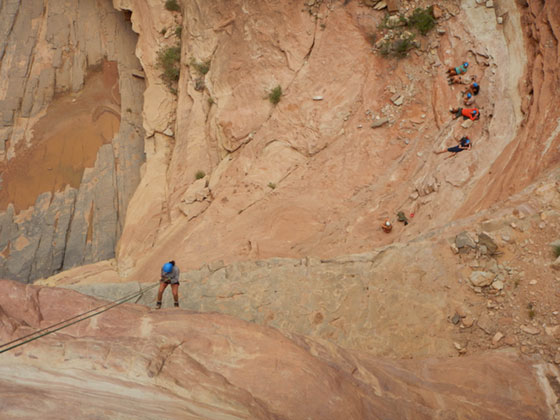 Outward Bound's canyoneering trips take you into some of the most fragile environments and inspiring landscapes in the Southwest. Explore Utah's rugged terrain through huge mesas, ancient rock paintings, cliff dwellings, towering mountains, and open deserts carved by rivers into deep canyons and ravines which require you to use ropes to rappel down in steep sections. Whether you're exploring the open desert landscape or winding through serpentine narrow canyons, this is an outdoor environment ripe for exploration, adventure and self-discovery.
Sailing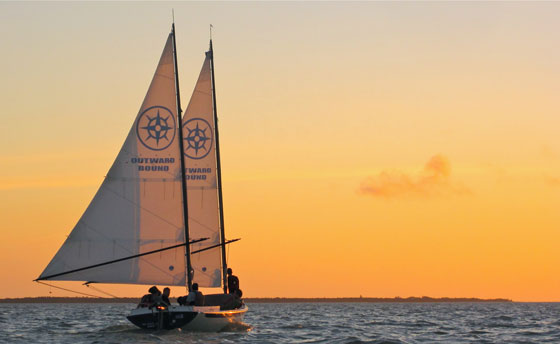 Step aboard and find out what it takes for people to live and work successfully together to create an amazing ocean journey. Sail on the ocean, exploring islands, learning sea navigation, cooking and sleeping aboard the boat, and working together with your team to keep running on course. On an Outward Bound sailing expedition, you will realize that you can take on more than you ever imagined. And those lessons can help you set your own course in life.
Your Spring Break expedition is waiting for you. Call 866.467.7651 to speak with an admissions advisor, or sign up here. To view all Outward Bound expeditions, go here.