I had the great pleasure of sitting down with Ginger Naylor, an incredibly warm, sincere, and straightforward individual, to talk about her new position as Outward Bound USA's CEO. Throughout our conversation, it was plain to me that Ginger cares immensely about the purpose of our organization: to create opportunities for students to become more capable and confident versions of themselves. With an inspiring track record of long-lasting impacts made at the Chesapeake Bay Outward Bound School as their executive director, Ginger is more than ready to hit the ground running as the very first female CEO of Outward Bound USA. Read on to learn about Ginger's freezing cold dog sledding expedition, her affinity for fishing and rivers, and her plans to set Outward Bound USA's compass in new directions.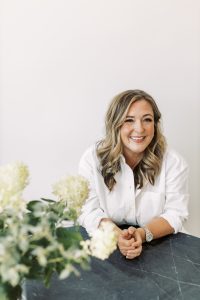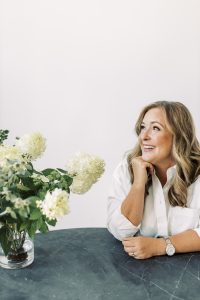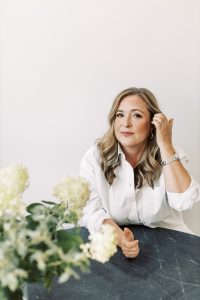 Q: Tell us about yourself and what led you to Outward Bound.
A: I grew up in a rural community in Southwest Florida, surrounded by farms, orange groves, and cow pastures. We had horses and ATVs, and we'd take off on adventures while mom put out Kool-Aid. When I moved to Baltimore and had my own children, I was frustrated that my kids didn't get those same kinds of character-building experiences living in an urban area. So I made it a point to take them outdoors and find ways to let them have the same adventures that I had growing up.
My first exposure to Outward Bound was through a team-building experience I did while I was serving as a board member of a nonprofit. That experience really impacted our team, so I kept Outward Bound in the back of my mind. Fast forward to my working at the Natural History Museum of Maryland as the Executive Director and stumbling across a job opening as the Development Director at Chesapeake Bay Outward Bound School (CBOBS). I ended up applying and got hired. Three months later, I became the new Executive Director. That was back in 2010.
Q: How has Outward Bound impacted your life?
A: Becoming a member of the Outward Bound family gave me this sense of community that I didn't have when I originally moved to Maryland. It's also built this compassion in me that I don't know would have happened otherwise. I used to joke with my old co-instructors: "You're Outward Bounding me right now, I can feel it, stop facilitating me." But they did it anyway. And it's worked.
I went on a staff invite expedition at the start of my tenure at Outward Bound. Being from Florida, I chose the Voyageur Outward Bound School's dog sledding expedition in Minnesota (in January) to earn my street cred. It was so miserably cold, and I had this moment where I was like, what am I doing here? I wanted to quit. That's the fleeting moment you're supposed to have on an Outward Bound course, right? Resilience and grit is a muscle that I had to exercise, and when I decided to push through and complete the course, I felt like I literally could do anything.
Q: What are your favorite ways to enjoy the outdoors?
A: I fish all the time. I grew up fishing bass with my dad, and now fishing is an obsession. I have four boys and a husband who's a fisheries biologist, so I fish with them a lot. And I love adventuring with my friends. Back in 2012, I invited a bunch of friends to hike the Italian Dolomites for 10 days, which ended up basically being our own Outward Bound experience. Since then there's a group of us that get together and do all sorts of adventures all over the place. It's amazing to get a group of good friends together and do something that's soul-inspiring and fun.
Q: What's your favorite go-to backcountry meal?
A: It's surprisingly not fish (I'm actually a catch-and-release person). My kids and I always like to do "silver turtles." It's basically a bunch of chopped veggies – you know, your onions, green peppers, and whatever meat you're going to cook. You just put it all wrapped up in tin foil with spices and garlic, and then you throw that whole thing directly in the fire. It's so easy.
Q: What has been your favorite memory working for Outward Bound?
A: My hands down most favorite memory was taking my board on a sea kayaking expedition. Me and my co-instructor woke everyone up at four o'clock AM one day, made them all coffee, and got them in their boats. We paddled under the light of the full moon to a spot where we could watch the sunrise in silence. It was spectacular. There were beavers and birds, and everything about it was just magical. I had a board member who was in tears afterward. When we debriefed that experience, everyone commented on the profound experience that it was and how it got them thinking about their space in the world. I have so many favorite memories, but this one stands out to me. 
Q: What are you most proud of with your time at Chesapeake Bay Outward Bound School?
A: I'm very proud of how community-oriented and student-centered we are. Baltimore is a primarily Black city, and we have been working hard to diversify our staff. I'm proud of what we've done– although we still have a long way to go. I'm also thrilled about our recent work forming a task force dedicated to increasing staff pay and benefits. We've made some incredible changes in this arena, and although it's not perfect and it will iterate over the years, I'm really proud of all of us working together to make a long-term impact for our staff.
Q: What are you most excited about with your new position as CEO of Outward Bound USA?
A: There are a lot of big opportunities out there for us right now, and the thing that most excites me is that the communities we serve feel ready for what we have to offer. There is some incredible programming and best practices happening at the New York Outward Bound School and Outward Bound California, for instance, that we need to be sharing across the system. I'm excited to work on behalf of these Schools to serve more students and grow our impact.
Q: What does it mean to you, and the broader Outward Bound community, to be the first female CEO of Outward Bound USA in its 60-year history?
A: The response I've gotten from community members has brought me to tears. When I joined Outward Bound, I was one of two female executive directors internationally. We have been homogenous for a very long time. I recognize that I'm white and there's a lot of privilege in that, too, though something is very exciting in the fact that the CEO of Outward Bound USA is leading with a female perspective.
Q: What do you think will be the biggest challenge? The biggest opportunity?
A: There are communities all over the country that have no access to or a relationship with the outdoors for all sorts of reasons that go back centuries. We have an opportunity here to reach those communities and bring them into the outdoors –  a space that is so amazing and dynamic for learning about yourself and what you're capable of. To break barriers around that, let's prioritize figuring out how to represent those folks within our staff. It's a huge opportunity, and I'm excited to push that effort.
One word stuck with me when Ginger and I ended our conversation: active. As we move forward, let's actively celebrate that we've come far as an organization, and actively acknowledge that we have plenty of work to do. Ginger closed by asking us– the Outward Bound community, to share our voices as we set fresh groundwork for Outward Bound USA. "I'm trying to make sure that my perspective is shaped by more than just leadership," she says. "We are right smack in the middle of a big strategic planning process. There's a lot of things happening, and what I need everyone to do is to show up– that means the donors, the students, the alumni, and the staff. I want to hear your thoughts so that I can take all of it and put it into a big pot and make an awesome soup."