break, n.1 – A short interval between lessons, usu. in the middle of morning or afternoon school.
The word "break" is commonly defined as "a short interval between lessons," and commonly associated with flip flops and tan lines; swimsuits and sunburns; late nights and pool parties. But there are other, less average ways to define Spring Break.
"Break" can also mean "an act of breaking; breakage, fracture" or "an interruption of continuity." These meanings, while certainly grittier, are also more relevant to the Outward Bound Spring Break experience. Whereas a week in Cancun might consist of swaying palms and pool lounging, an Outward Bound expedition is, in a sense, a "fracture." It shatters our expectation of what Spring Break is all about. It provides "an interruption of continuity," and an opportunity to pause the cycle of everyday life—to reconsider priorities, reflect and invest in ourselves.
A Spring Break expedition with Outward Bound is more than just camping outdoors. It's a chance to break away—to swaying pines, a crew of fellow adventurers, a crackling campfire and new challenges and opportunities for growth. By choosing to spend Spring Break with Outward Bound, you're choosing to break from the ordinary. You're choosing to build life skills. You're choosing the path less travelled. And we believe it will make all the difference.
Here, we present our top 10 reasons an expedition with Outward Bound is not your average spring break.
1. Improve Physical Fitness
Outward Bound students spend close to 10 hours per day moving their bodies! Whether they are hiking through awesome desert scenery, paddling their kayak, mushing sled dogs, or tackling a technical peak ascent, Outward Bound expeditions push students past their perceived limits. Plus, even after the travel is done, there's a lot to do before bedtime. Setting up shelters, gathering supplies and cooking and cleaning as a team all burn calories and keep the blood pumping. Besides the rush of endorphins that exercise releases, students can expect to improve their cardiovascular health.
2. Do Good
Every expedition incorporates a service project of some sort into the course. This might mean helping clear National Forest trails, picking up trash or working directly with a community in need. No matter what the project is, students learn about serving others—and feel good about the impact they make during their week away. Plus, students often bring this spirit to serve back into their communities. How many other spring breakers can say that?
3. Develop Life Skills
While learning to build a spectacular sand castle might count as "life skills" to some, on an expedition, students acquire real, transferable life skills. Besides learning to read maps, how to travel lightly and efficiently, and how to cook over a fire, students learn how to give and receive feedback, how to listen attentively, how to work as a team to achieve a goal, and, most important of all, they learn how to adapt to dynamic, sometimes unpredictable situations. Then, students bring these skills home with them and apply them on a daily basis in their family, school and community.
4. Forge Lasting Bonds
There are few bonding opportunities as powerful as an Outward Bound outdoor adventure. As students move through the wilderness with a group of like-minded peers, they begin to understand the commonalities that the crew shares—but also the differences that make each crew member unique. As they work together to tackle obstacles and celebrate successes, they create unforgettable memories and forge long-term bonds. It's common for an Outward Bound crew to stay in touch long after the expedition has ended, and reach out to reminisce about "that one time, on our Outward Bound course…"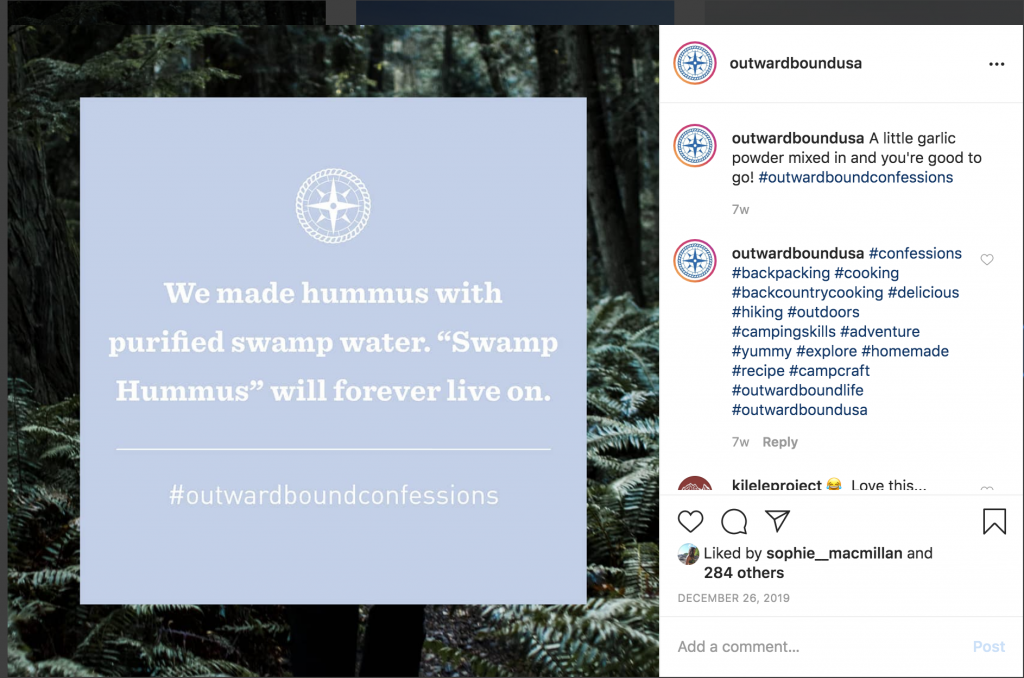 5. Soak in Scenery
Spring Break expeditions take place in some of the most stunning landscapes in the United States. With Schools and base camps sprinkled throughout the country's most beautiful locales, you really can't go wrong choosing a course. But be careful, these sweeping views, wide open spaces and pristine vistas have a way of leaving students wanting more. Don't be surprised if you start to get that "outdoors" itch just a few days after returning home.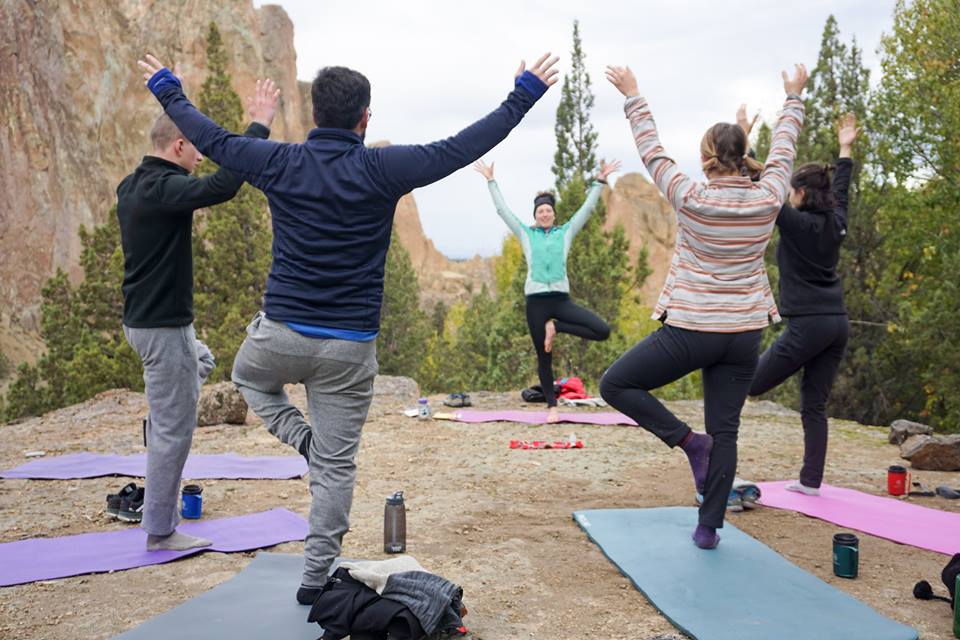 6. Connect to Nature
Life in a resort setting certainly has its perks (hot water, wireless internet, smart phones and refrigeration), but the experience of actually camping outdoors in the midst of wild things is difficult to beat. Sometimes, students can go for days without seeing a power line, hearing an engine, or seeing a plane fly overhead. These moments offer a kind of quiet grace—a sensation that many students rarely experience. The stars really are brighter out there. The air really is cleaner. And truly, there's nothing like falling asleep to the sound of wild animals and waking up to dawn's first light.
7. Time for Introspection
Overcoming challenges; learning to collaborate with others; discovering inner strength—our experiences not only push students to explore the world around them; they also encourage students to come in contact with the world inside of them. While a comfortable few days on a cruise ship might be relaxing, the instances of growth and self-actualization that occur on Outward Bound expeditions help students form their own personal narratives. Instructors provide plenty of time to reflect, discuss and jot a few notes in a journal. A standout experience in the wild might become a chapter in your life story—complete with vivid details and thoughtful significance.
8. Invest in Yourself
An old truism tells us to "Invest in yourself. You are your most valuable asset." Students who choose to venture out on an expedition are not simply taking a "break"—they are investing in themselves and their futures.
Current research shows that the impact of an expeditionary learning experience can last for more than 30 years, which means that the skills acquired on an expedition last a lifetime, and the value of an Outward Bound experience actually appreciates with time.
9. Cultivate New Interests
Exposed to a range of fresh experiences and encouraged to occupy new roles, students often stumble upon new interests and aptitudes. They may find they are much stronger leaders than they ever gave themselves credit for; or they are fascinated by the geologic formations that jut out of the land; or they are desperate to learn more about the lichens that grow at high altitude and the modifications high alpine mammals make to survive.
Whatever it is that piques their interest, students who spend Spring Break with are likely to cultivate new knowledge and curiosity.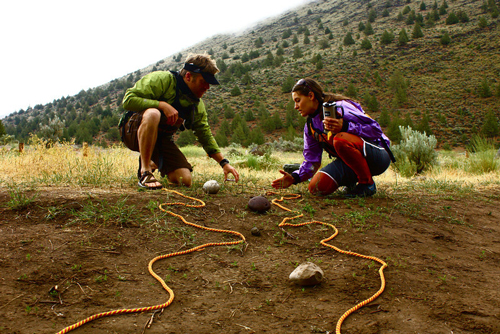 10. Unplug
Our electronic devices, though fascinating, are also seductive. They have a tendency to reel us in, capture us and refuse to relinquish their hold. These devices can interfere with one-on-one communication; can impede self-reflection and can make us, well, a bit compulsive. An expedition offers a time-out from the buzzing, vibrating, ringing and flashing. With smart phones safely stowed at base camp, students can re-acquaint themselves with their thoughts and others without the insistent presence of a digital know-it-all. Who knows—without the constant temptation, they may catch glimpse of a rare mountain goat, moose or eagle. Or perhaps they'll take the time to really soak in that magnificent sunset.
The wilderness awaits you. Choose to spend Spring Break this year in the company of nature, wildlife, and like-minded peers—and do it all as the springtime awakens around you. Choose from a variety of outstanding Spring Break expeditions—each designed according to proven experiential learning principles, each with its own geographical wonders, and each with a unique expedition style, from kayaking to dog sledding to backpacking to skiing, snowboarding or canyoneering.