What even is school right now? With students and teachers, school faculty and staff forging a path through overgrown, nearly-impossible-to-navigate, terrain—I can only imagine how challenging it must be emotionally for our young people.
New, unprecedented circumstances bring about attitude changes and digressions (sometimes aggressions) in everyone. Even amidst a normal year, stepping into new terrain, whether that be a new job, school or living situation, challenges each individual to evaluate and act upon their needs—whether they recognize they're doing that or not. For many students, these actions take place at home or in school. So if your child is acting out or getting into trouble at school in new ways unbeknownst to you, I encourage you to pause, seek compassion and ask the following questions:
1. Are they safe?
2. What need are they trying to meet?
3. Are there clear consequences to their actions?
4. How am I responding to the situation?
5. Is the trouble justified?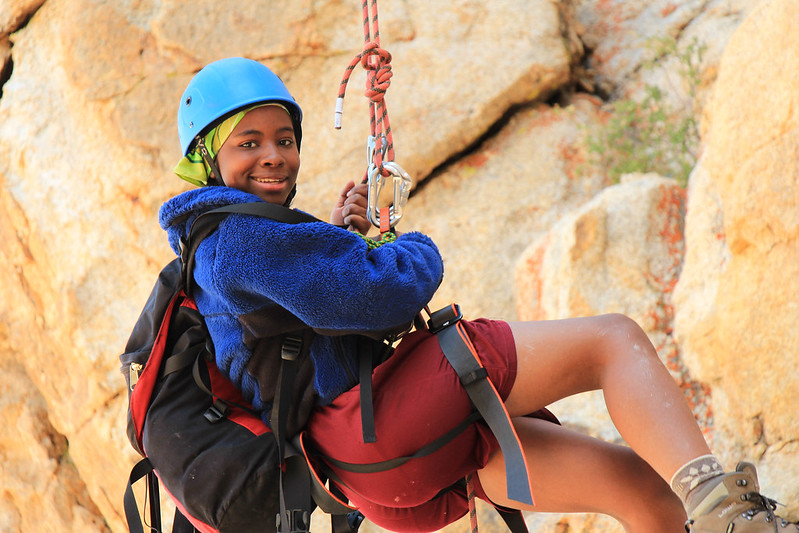 The First Priority Is Always Safety, Both Physical and Emotional.
On an Outward Bound Intercept course, we keep ourselves physically safe by wearing the appropriate safety gear, like a helmet and harness when rock climbing or a life jacket when canoeing. In the 2021 frontcountry, we keep our well-being safe by wearing a face mask and social distancing.
Emotional safety, on the other hand, isn't exactly something we can see. Rather, it's how comfortable or uncomfortable we feel in a situation. An emotionally safe space is a space where people can feel safe to speak freely about their thoughts and experiences. It is not necessarily a utopia where people live in perfect, comfortable harmony, but a space where people have conflicting ideas and can communicate with empathy to better understand each other—a space we strive to create on our Intercept courses. It's a place where people are called in, not called out, to promote awareness, not shame.
So, the big question is: Does your child feel safe at school? Both physically and emotionally. Do they feel safe from COVID-19? Do they feel safe in their skin? If not, they may behave in ways that get them in trouble. If that's the case, you and your child need to make a plan for their safety. Maybe you need to explain to them the best practices to minimize their chances of getting sick. Or ask more questions to see if there are other situations taking place, such as bullying, that need to be addressed.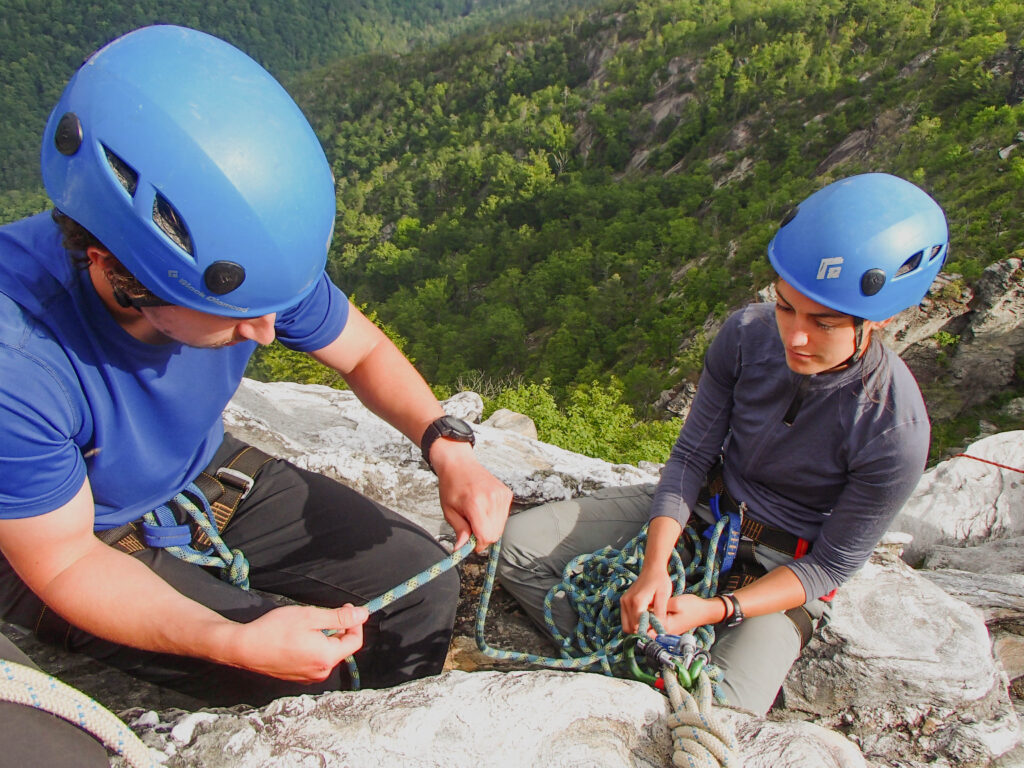 What Need Are They Trying to Meet?
According to Dr. William Glasser's Choice Theory psychology, human beings have five basic needs. The first of those five basic needs is survival. We cannot address anything until we meet our survival need of shelter, food, water and physical safety. The next four needs take priority relative to each person. They are power, freedom, fun and love/belonging.
All people, no matter their age, need some level of power or control. Some people require more power than others. Similarly, we all need varying amounts of freedom, fun, love and belonging.
If your child is acting out in school, chances are they are trying to meet a need. For instance, they may act like the class clown as a way to seek love and belonging from their classmates. Ask your child, "What's another, more appropriate way you can meet that need?"
Brainstorm a list of ways your child can appropriately meet all of their needs throughout the school day. That way, if and when they negatively meet their needs, you can offer them a positive alternative to gain the same result. For example, instead of being the class clown to meet their love and belonging need, you can offer the alternative action of opening up a heartfelt note from you or a sibling when they feel lonely at school.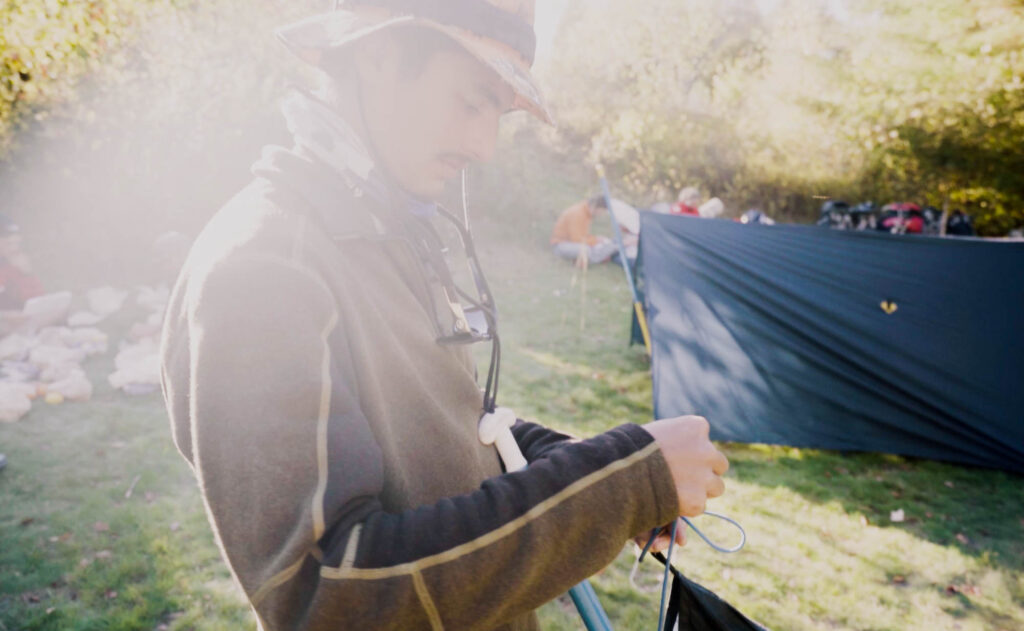 Are There Clear Consequences to Their Actions?
Does your child know exactly what will happen as a result of their action? If your child skips class, do they know the natural consequences of falling behind on their work and not understanding the material? Do they know and understand how you, as their parent, will respond? For instance, are they going to lose their phone privileges for 24 hours or not be allowed to drive the car until the following week?
When a child knows the direct consequences to their actions, it gives them the power to make choices and reap the repercussions of their choices. As a guardian, you can establish a structure for your child that includes both negative and positive consequences based on the choices they make daily. By losing and earning privileges by their own accord, your child gains more agency over their life.
Your structure can include negative consequences like the loss of video game privileges if homework isn't completed. On the flip side, a positive consequence can be earning a movie night by attending a tutoring program after school.
This sort of external motivation is a useful tool in modifying behavior, and as the guardian, it's your job to uphold the boundaries of earning and losing privileges.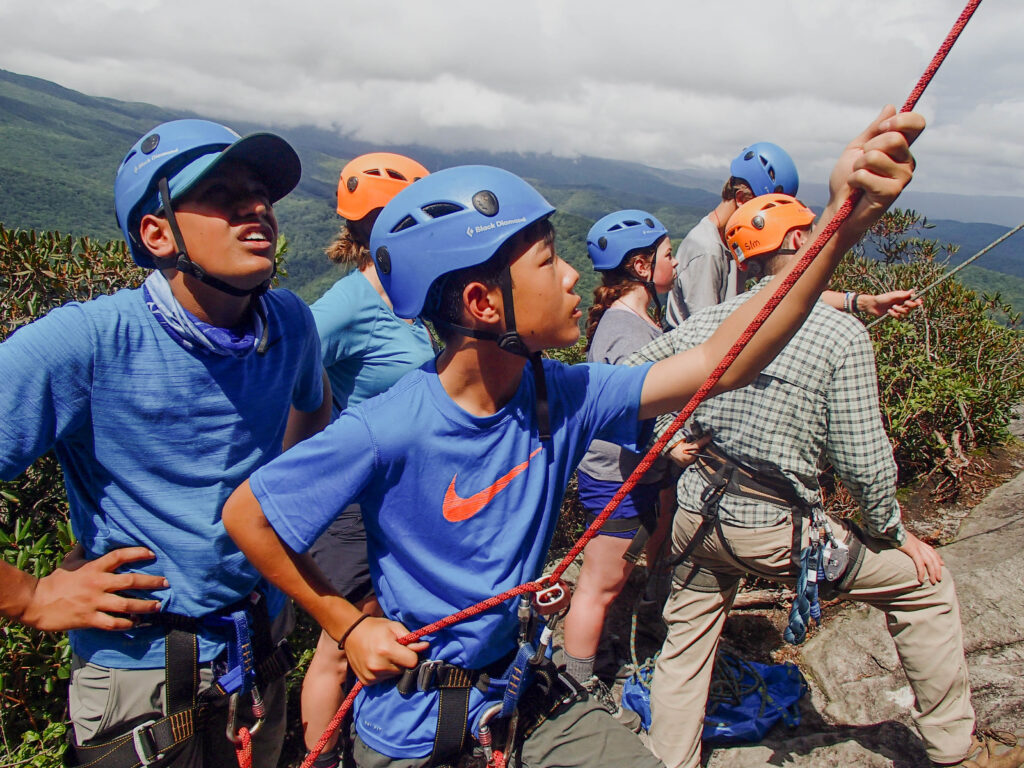 How Am I Responding to the Situation?
It's important to maintain constructive communication with your child. You are their role model for the type of communication you expect from them. You want your style of communication to build your relationship with your child up, not tear it down.
Staying respectful when communicating is important, but you, as a parent/guardian, also need to check yourself and your thought patterns. Do you feel defeated by your child's actions? Are you assuming bad intentions? Are you maintaining unconditional positive regard for your child despite your frustrations?
Especially in our world today, it's good practice to watch your thought patterns and try to keep your own mind in an emotionally safe space. It's easier said than done. But to view your thoughts without judgment is a great way to gain clarity. If anger or punishment are coming off too harsh, try pausing before reacting and reminding yourself that your child is just that—a child. Their brain is still developing and their hormones are going bonkers—they don't have a full grasp on themselves yet. Be patient and make sure you're thinking and acting like the grown-up they need.
Is the Outburst a Cry for Justice, Equity, Diversity and Inclusion?
The classroom is not "one-size-fits-all." Instead, it is a microcosm of society at large. It's flawed. And maybe your child sees those flaws and, consciously or not, is causing trouble to bring those flaws to light.
As adults, if we work for an organization or company that doesn't celebrate our differences and instead expects that we conform, then those of us who are different are going to struggle. Similarly, if your child feels their differences aren't being celebrated, they too are going to struggle and possibly cause "trouble" to try and enact change.
Parents and guardians should feel welcomed, and empowered, in taking a deep look at their child's school policies and approach on how they promote inclusivity, diversity and equity amongst their students and staff. Working closely with your child's school staff and programs can be a powerful way to ensure equity and inclusion for future class generations.
There Is Space to Grow
There are several factors to consider when your child gets in trouble at school, acts out or has an outburst at home. It doesn't mean they're a bad kid, or you're a bad parent. Something is off, and there's room for improvement. Life is challenging for everyone. So, have patience, empathy and, above all, compassion.
About the Author
Elizabeth Bowling is a field Instructor for the North Carolina Outward Bound School. Elizabeth has a degree in journalism and international studies from the University of Connecticut.